(Paris, 31 January 2022) – UNEP in collaboration with Frankfurt School, today announced the recipients of the CCI Programme Call for Proposals. CCI will support three pilot projects in Kenya.
The chosen projects align with CCI  programme's objective and will also contribute to the African Green Development Stimulus Programme. They demonstrate the financial and economic viability of captive renewable energy (RE) on commercial sites and introduce replicable business models for scalability.
Selected projects include:
The CCI programme will support OFGEN under type 2 grant funding (Financing vehicle/instrument) to establish a special purpose vehicle (SPV) that aims to raise financing in local currency for the development of captive solar power plants for companies in the commercial & industrial (C&I) sector in Kenya. The targeted cumulative solar installation stands at 14MW of solar energy. OFGEN will offer local currency power purchase agreements (PPAs) for solar/hybrid systems for an increased number of C&I users. The pilot project will demonstrate the revenue viability of the solar assets based on local currency.
The CCI programme will support Tree_Sea.mals  under type 1 grant funding (Transaction costs/advisory)  in order to prove the business model for solar-powered cold rooms for commercial urban meat markets in Kenya. The solar-powered cold room facilities will reduce post-slaughter loss of meat, yielding economic benefits to vendors. The pilot project will prove the sustainable business model and further help scale franchise models for replication in other countries.
The CCI programme will support Ecoligo under type 2 grant funding (Financing vehicle/instrument) to set up an SPV to implement a blended portfolio finance approach for C&I solar projects. The funding for the SPV will be provided by both junior unsecured crowd-investors and senior secured institutional lenders. For this pilot project, Ecoligo proposes to target medium sized solar projects (500kWp – 2MW), which are typically too small for institutional investors but too big for only crowd investors. This will enable access to finance for businesses to implement medium scale solar solutions, potentially representing a paradigm shift.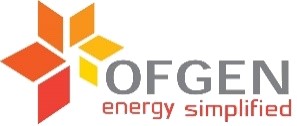 OFGEN is a solar PV company licensed by the Energy and Petroleum Regulatory Authority of Kenya (EPRA) to develop, construct, own, operate and maintain solar energy power plants. As of end of 2019, OFGEN has developed solar plants in Kenya, Rwanda and Uganda and is looking at opportunities to expand its reach across the rest of East Africa.

Tree_Sea.mals (TSm) is an eco-based organisation that develops projects, which utilise renewable resources for the benefit of African-based services. The principal activity of the company is providing communities with solar energy. In 2020, TSm entered off-grid energy sector projects such as solutions to reduce post-meat harvest losses through solar PV cooling solutions. Prior to 2020, TSm worked on nano-grid projects.