(Paris, 08 March 2022) – UNEP in collaboration with Frankfurt School, today announced the recipient of the CCI Programme Call for Proposals in Ghana.
The CCI programme will support Stella Futura under type 1 grant funding (Transaction costs/advisory) to establish a special purpose vehicle (SPV) that will finance the development of captive solar power plants for 3 (three) private hospitals within the Christian Health Association of Ghana (CHAG), with a targeted cumulative capacity of approximately 500kWp.
The pilot projects will overcome the high cost of electricity faced by hospitals and the health care sector, creating value for them and reducing the burden on the grid operator. The initiative will establish a track record for captive solar in the healthcare sector, thereby helping to reduce perceived risks. Furthermore, Stella Futura intends to create a sustainable business model by selling carbon credits linked to solar installations. The revenue will be used by healthcare institutions either to enable payment for the current systems or to generate additional savings.
The project aligns with CCI  programme's objective and will also contribute to the African Green Development Stimulus Programme. It demonstrates the financial and economic viability of captive renewable energy (RE) on commercial sites and introduce replicable business models for scalability.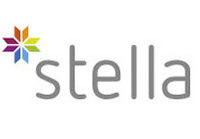 Stella Futura is a solar energy company providing grid-tied and off-grid tailor-made renewable energy solutions to commercial and industrial clients. It also invests in social impact projects in urban and rural areas of Ghana. Based out of Accra in Ghana, Stella Futura operates across Sub-Saharan Africa, with active development in Somalia, Kenya, Ethiopia, Uganda, Benin and Togo.